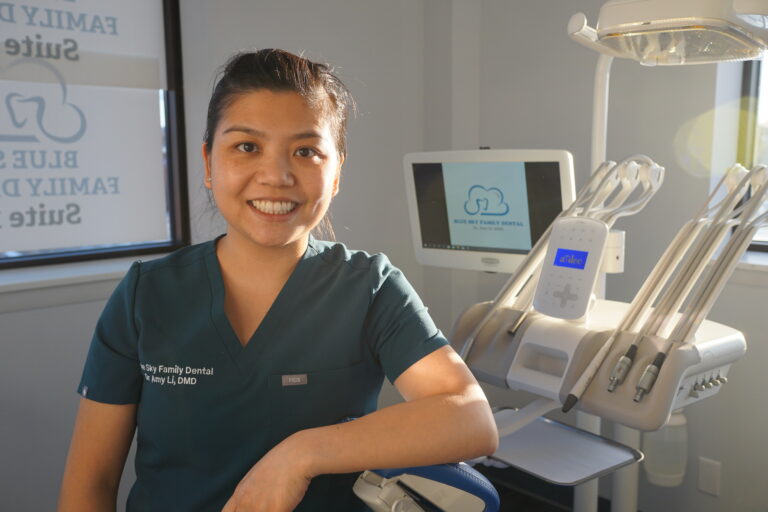 Dr. Amy Li, DMD
Dentist & Owner
Dr. Amy Li is a highly trained general dentist with over 10 years of experience in the field of dentistry.  We are confident she will provide gentle and caring dentistry to every patient's needs and concerns.  She graduated from Boston University School of Dental Medicine with honors and completed her general practice residency at UMass Memorial Hospital.  Post residency, Dr. Li worked at South Cove Community Heath Center and continues to work there part-time to help serve the community.  Dr. Li speaks fluent in Engish, Cantonese and Mandarin.  She is also a proud memeber fo the American Dental Association (ADA) and Massachusetts Dental Society(MDS).
Dr. Amy Li is originally from Brooklyn, New York. During her dental school at Boston University she fell in love with the wonderful city of Boston. Since then she calls this city her home with her husband and two children, Abigail and Blake. In her spare time, besides chasing around her adorable children, she enjoys traveling, exercising and cooking. She loves baking. If you have an awesome recipe to share with her, please do so.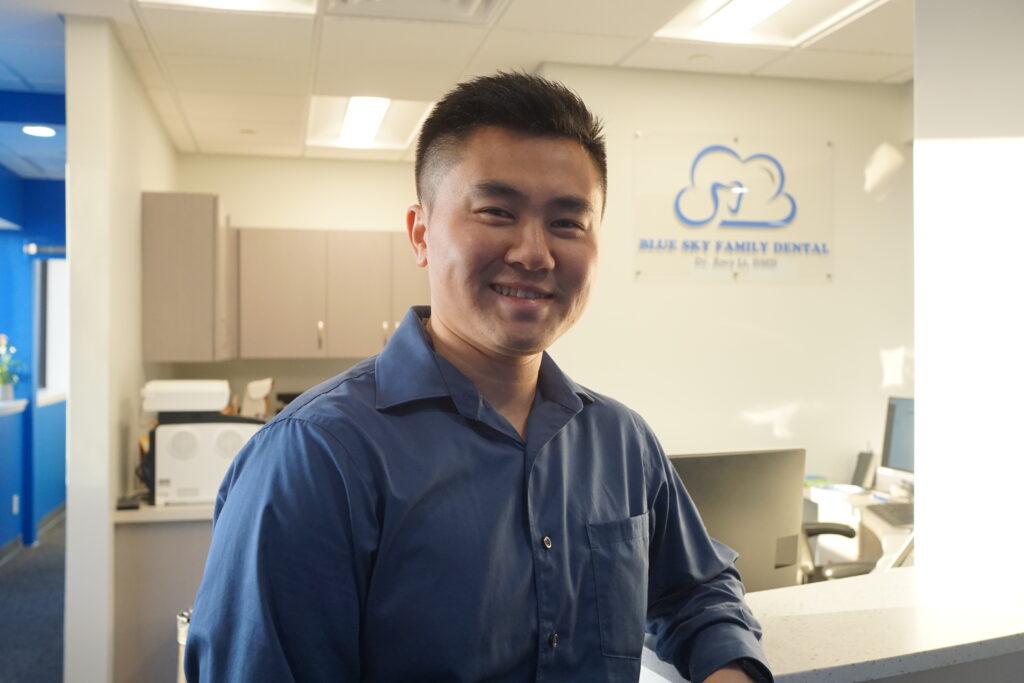 Jimmy Wang
Practice Manager 
Jimmy manages the practice along with his wife Dr. Amy Li and handles most of the non-clinical duties, so that Dr. Li can focus more on her patients.  Maintains the practice vision of treating each patient as they are like a friend/family member.  If there are any questions about insurance coverages or anything else, definitely do not hesitate to ask.  Jimmy speaks fluent in English and Cantonese(for the most part). 
Jimmy grew up in Massachusetts pretty much his whole life, came over from Hong Kong to the US at only 3months old.  Jimmy has two adorable children with Dr. Li, Abby and Blake.  In his sparetime, enjoys watching anime and loves to play recreational sports such as basketball, softball, and flag football.  He also enjoys talking about the hometown teams if you ever wanted to chat about it.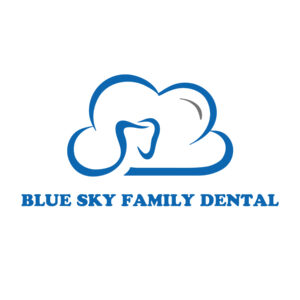 Zhi Cheng
Licensed Dental Assistant
Info to come soon ! Stay tune